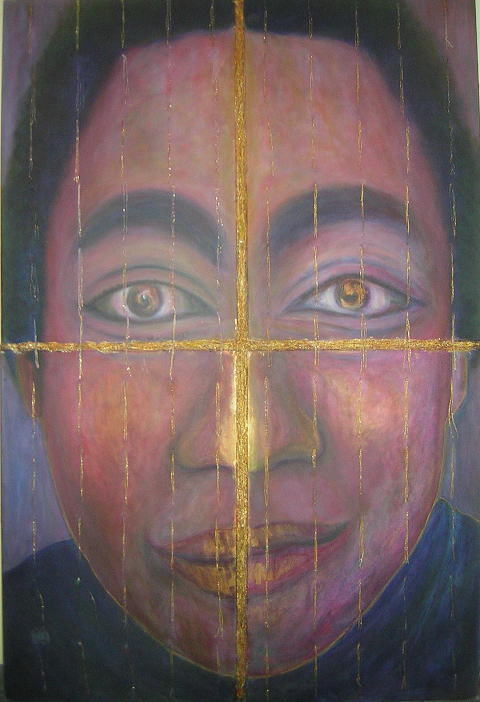 Rain ///. ...acrylic and thread on canvass ...1040 x 1535
on ebay soon
this is a big portrait of a singer.
amaosae depicted very simply her high tone voice as gold thread rain.
amaosae believes it reached the J.H. Lynch world.
however, he wants to leave there.
And a buyer will be asked the same.
amaosae won't ask you so difficult,
but order you to overlay the colour
Purple overall except the threads.
We want to see golden rain threads
stronger on darker purple back.
Yes, you can do it! YOU MUST
DO EASY PAINTING!
amaosae must be Mozart.
You can be Susmayr!!

You can get it !
You will be not only
a cool collector but
also a great artist !!
to ebay buyers