in progress
FUMIE///..acrylic and thread on canvass...1040x1535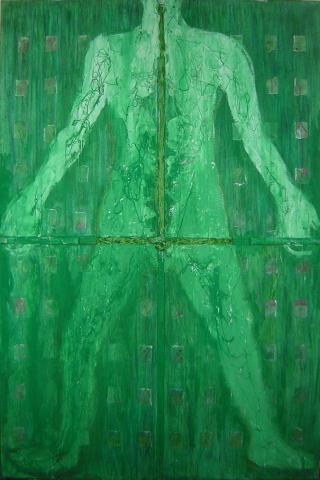 in progress
amaosae was one of the disciples of Tatsumi Hijikata the BUTOH founder
...this picture on canvas is a sketch for amaosae's portable dance floor .
...100 webcams will be inlaied on the floor. and amaosae will dance on it.
Our ancestors stepped on the FUMIE now on amaosae stomps on amaosae.
in progress
in progress